Here's some pictures of the progress we got done on the nursery this past weekend. At 26 weeks I feel really good about what we've gotten done and have left to do!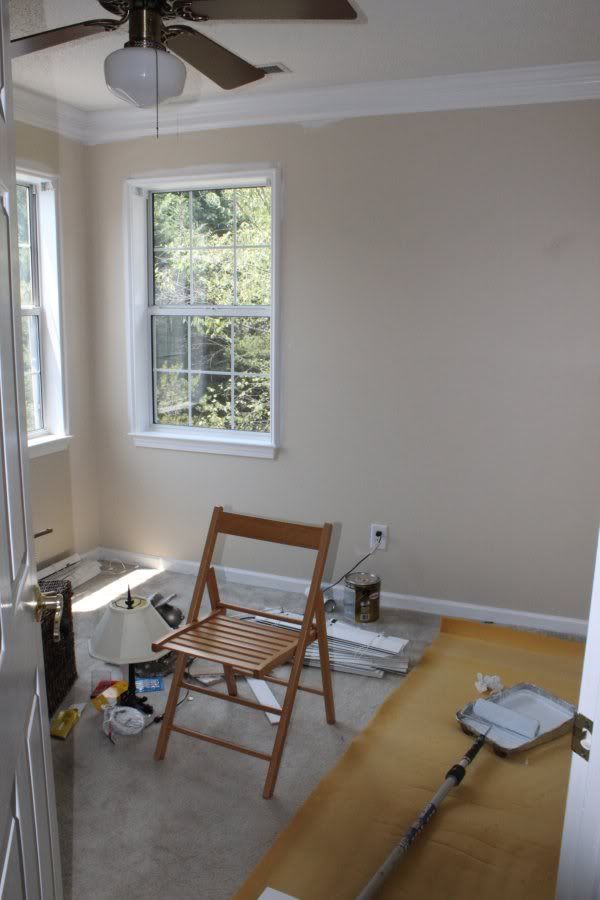 boring tan room before…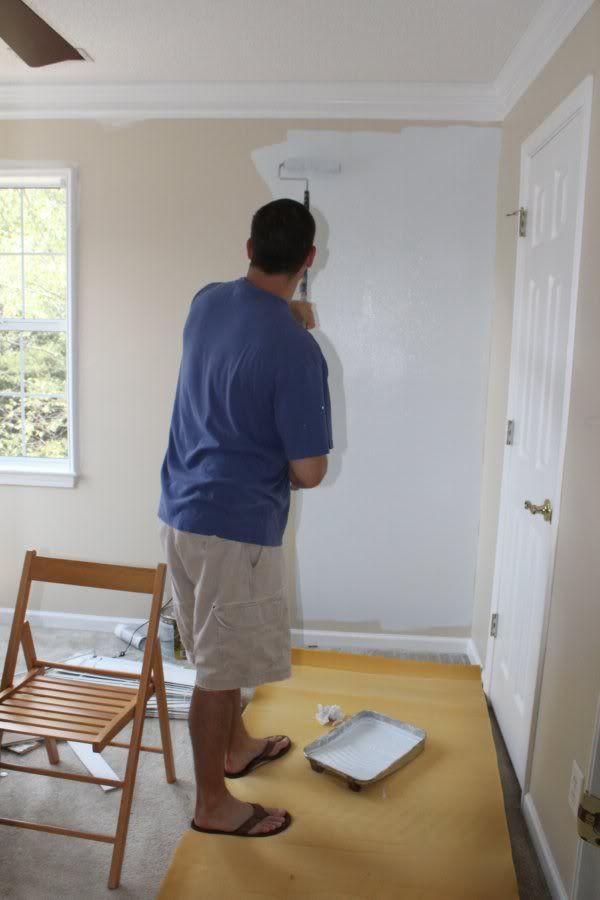 Hunter starting the painting process…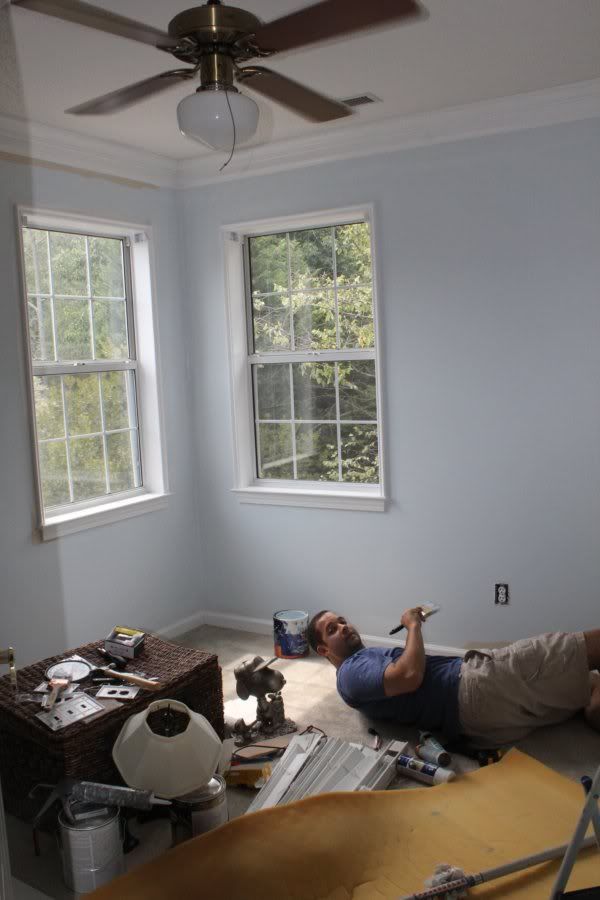 Trimming away….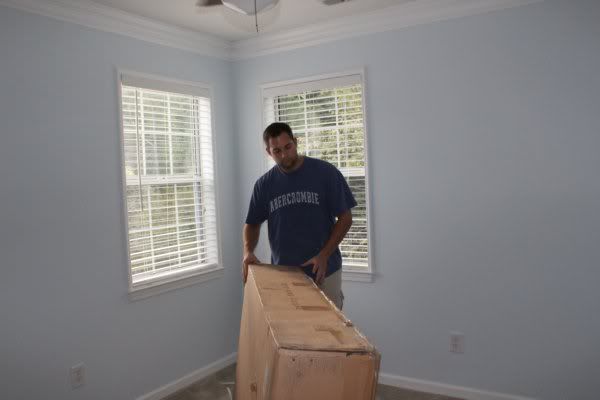 Painting complete and moving onto putting together the crib…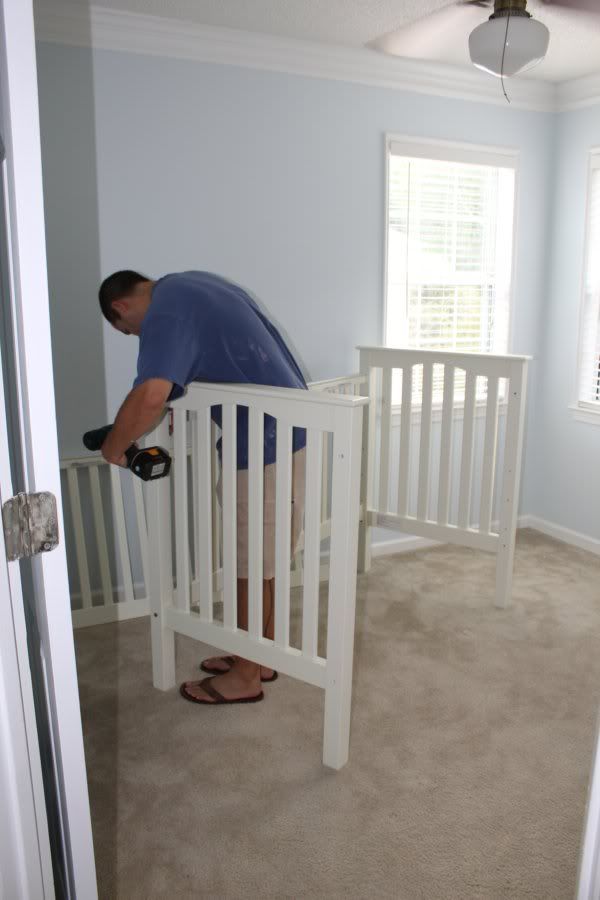 There's just something about a man with a drill….wink wink 😉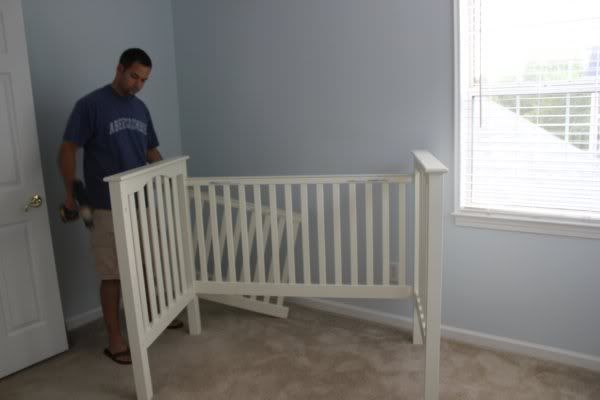 Love him…LOTS when he's doing house projects 🙂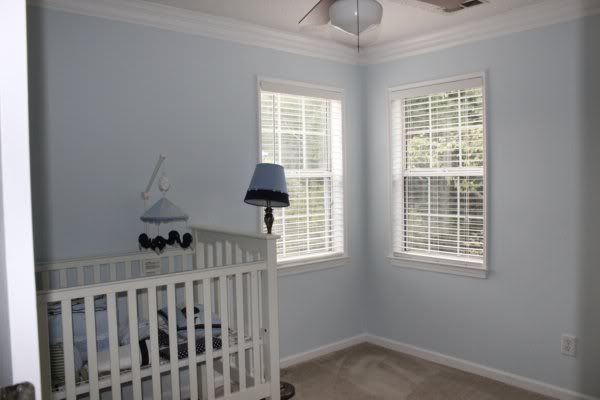 Tada…view from doorway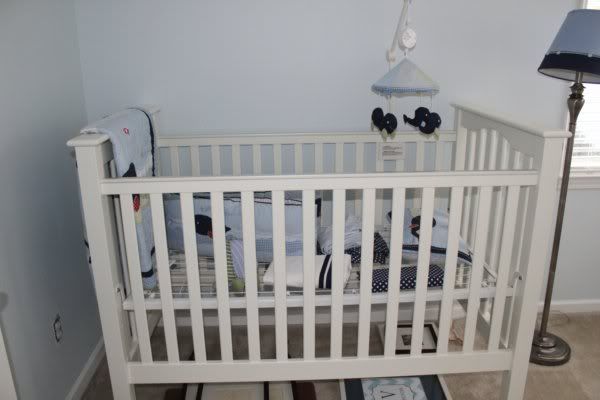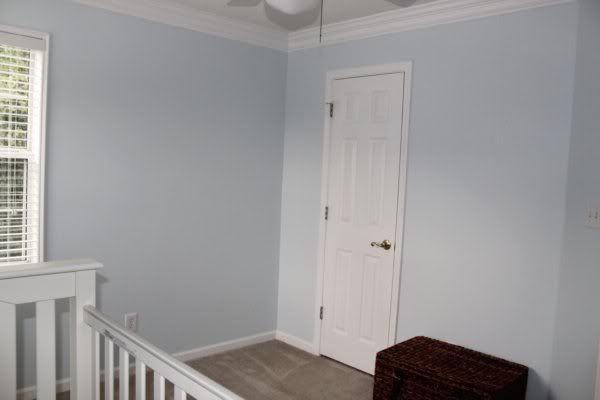 View from where the crib is…we plan to put a hanging bookshelf above where the rattan toy truck is.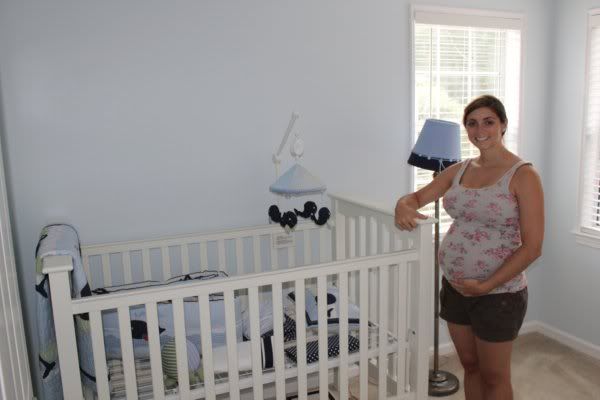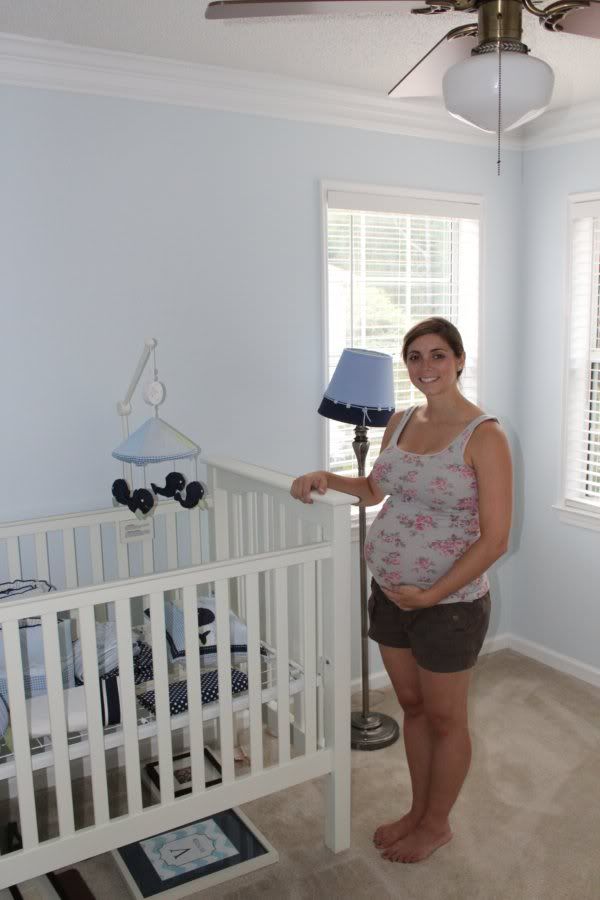 Happy preggers girl…oh and don't mind the crooked lamp shade, we'll fix that 😉
Both Hunter and I LOVE how the wall color turned out. The chair, that will go kiddie cornered between the windows, is on order and we plan to hit up Ikea for the dresser/changing table this weekend.
Pretty sure I walk in the room about every night and just look around 🙂