I have to give credit where credit is due… I fell in LOVE with these party hats on Etsy but couldn't bring myself to spend 24 dollars on a hat.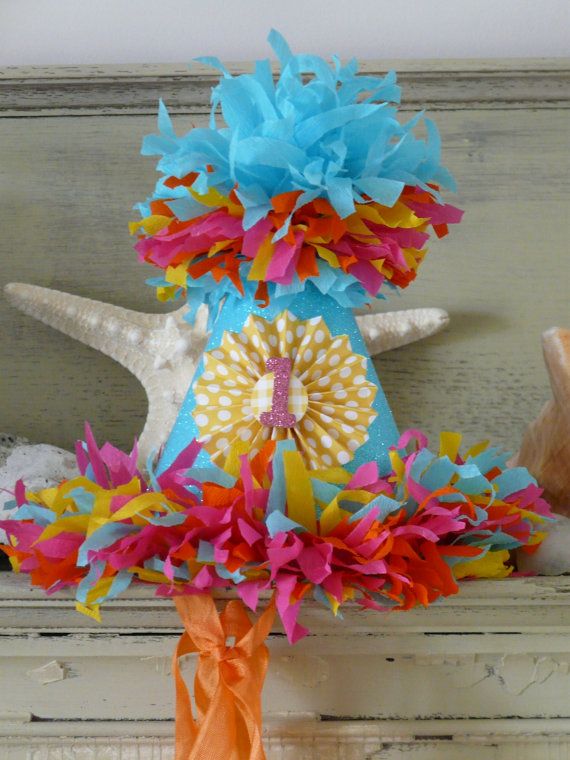 So I printed polka dot paper myself downloaded from this website FREE! Learned how to take the paper and shape a party hat from this blog… Learned how to cut fringe out of tissue paper from this blog… Learned how to make a little paper fan from this blog….
And put it all together with either a stapler or hot glue gun to create Hunter's 1st birtday party hat!!!

So the only supplies I used where…
scissors
stapler
glue gun
tissue paper
paper for hat
Ribbon for tie around the neck
BUT if you don't have time or aren't feeling crafty, seriously, just order one of these adorable little numbers from etsy…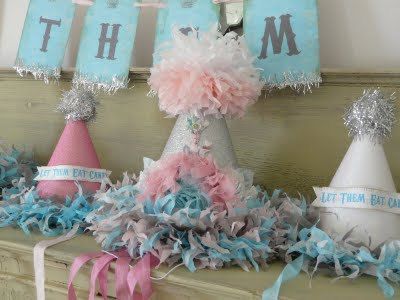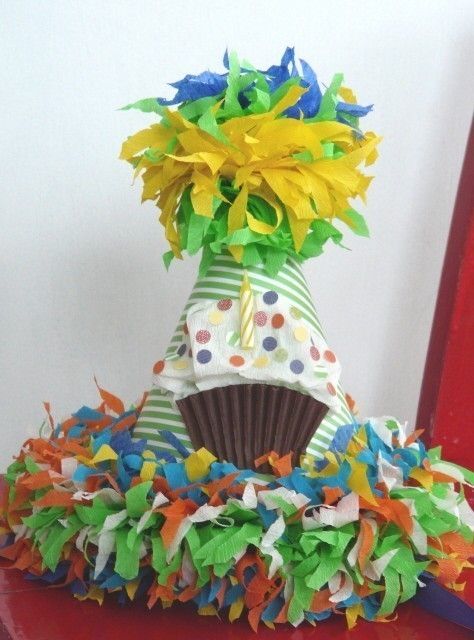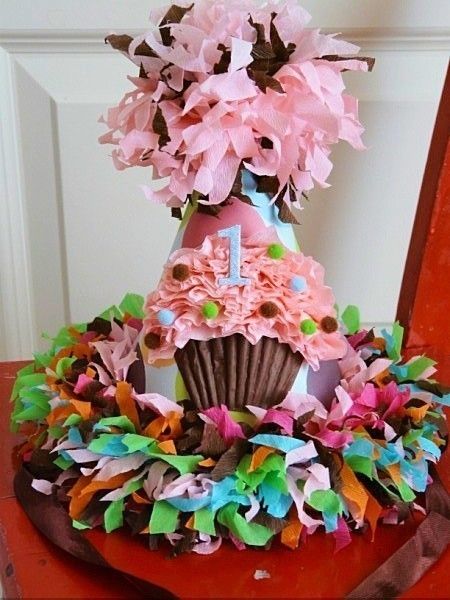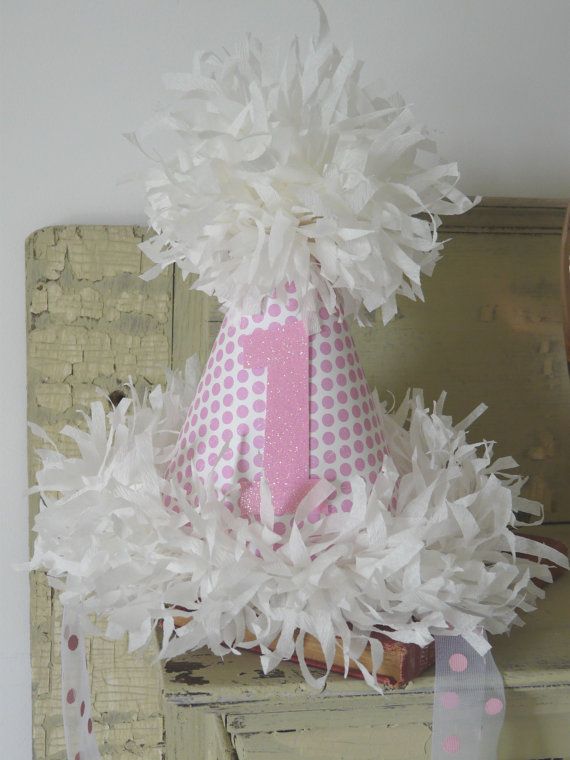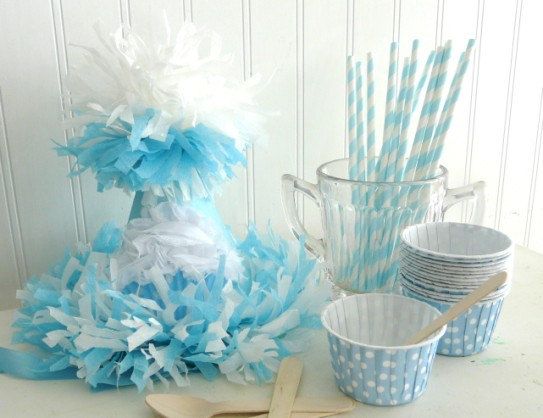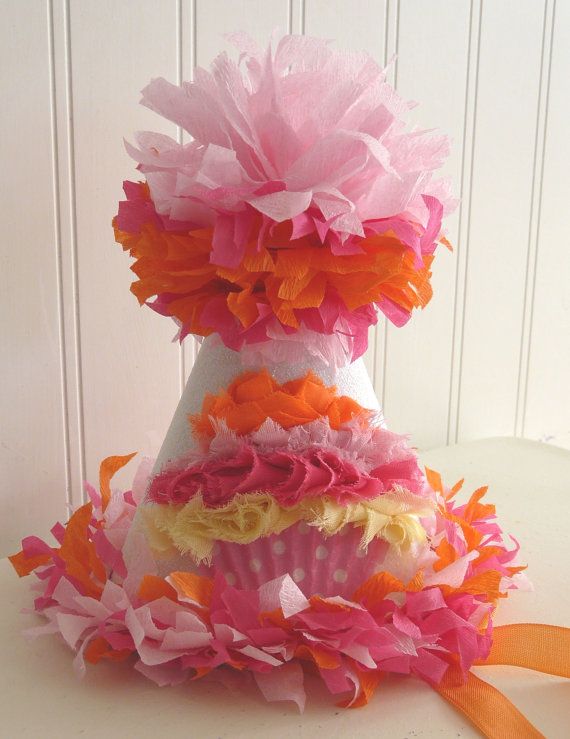 Next up is my attempt to recreate the matching banner!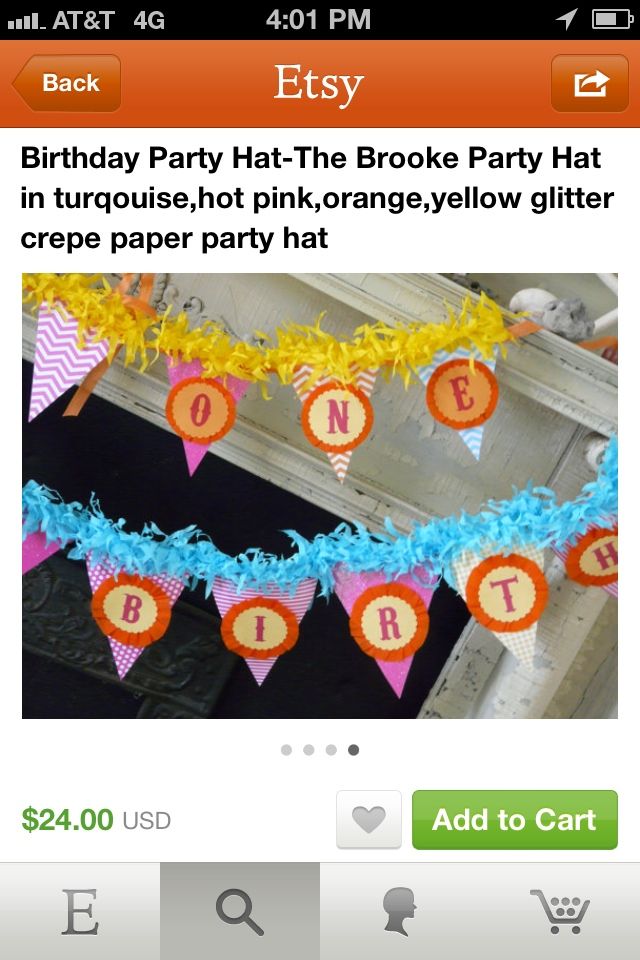 It's almost party time!!