Hunter's first birthday couldn't have gone any better! The baby napped two 2.5hr naps that day so he was a happy boy and seemed to really enjoy his party. The other kids had fun, the adults seemed to have fun, the decor went as planned, and the food went as planned.
We really had a great time and want to thank everyone for coming and being so sweet to our precious little boy. Thank you all for your VERY generous gifts…Hunter has more toys than he knows what to do with now but I think he would agree with me when I say its a good problem to have 🙂 Thank you!!! Special thanks to my parents (especially mom) when i say I couldnt have done it without her I mean I couldnt have done it without her. Without my mom guests would have showed up to half the decor put up, a filthy house, half the food cooked…she really was a life saver!! If there is one thing I'm not good at its choosing pictures. So enjoy the obnoxious amount of pictures from what I would call a PERFECT Monster party.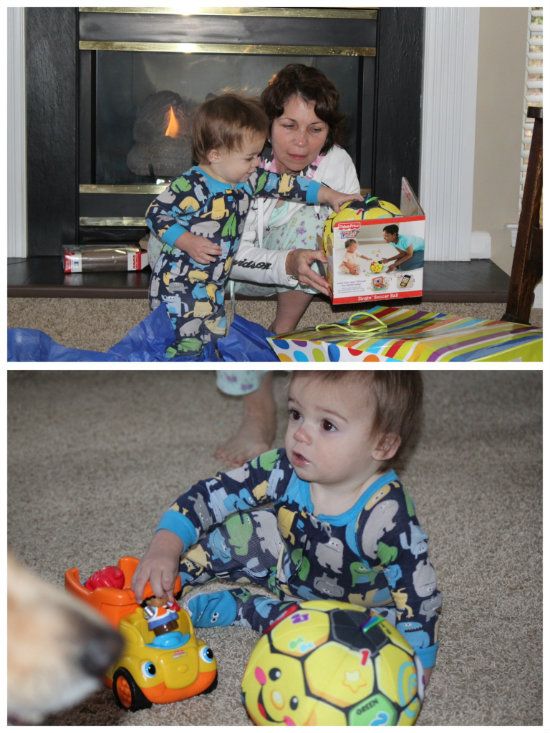 Opening Nana and Papa's gifts the morning of the party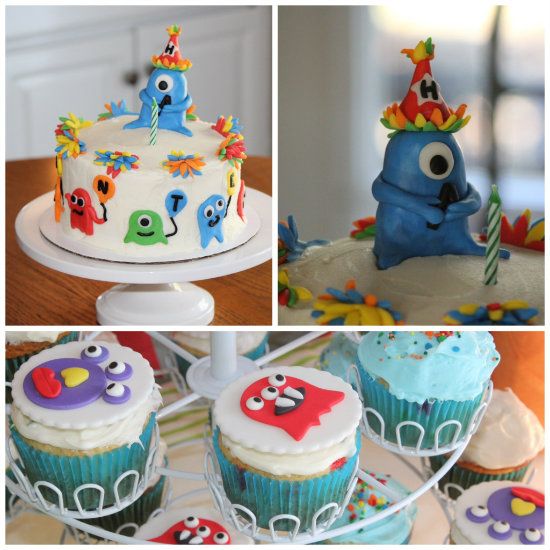 The AMAZING smash cake made by our dear friend Nicola @ cupadewdledew.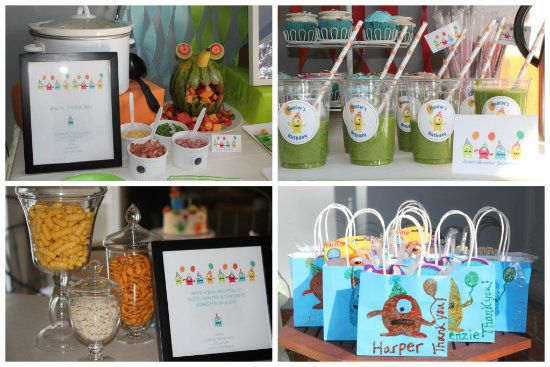 Mac n Cheese bar for the kids with green monster smoothies, a monster fruit bowl, a snack table with Hunter's favorite snacks, and the goodie bags (yes hand painted with puffy paint monsters by moah) ha! It had been a while since I busted out some puffy paint 🙂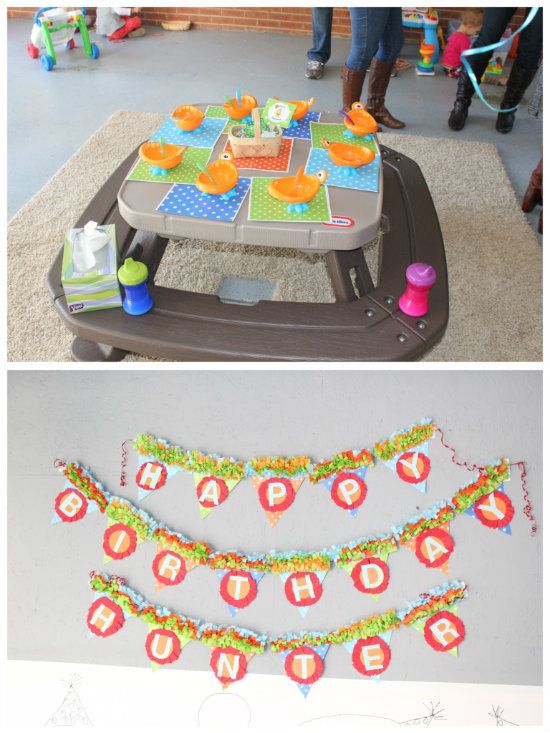 The picnic table was our gift to baby Hunter and a great excuse to order it before the party so the other kids could use it! The monster bowls I ordered off amazon. If you are throwing a monster party I thought these little monster snack keepers were super cute too!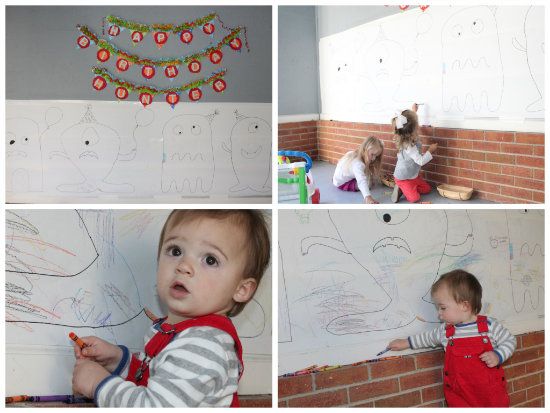 I cannot take credit for most of these ideas. Check out my Hunter's 1st birthday board on pinterest and you'll see where most of them came from!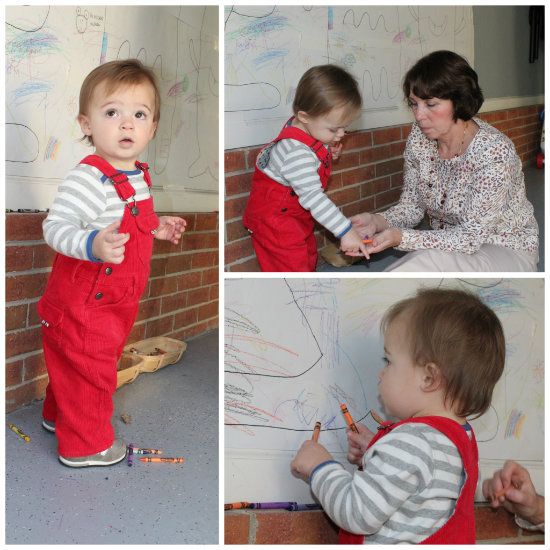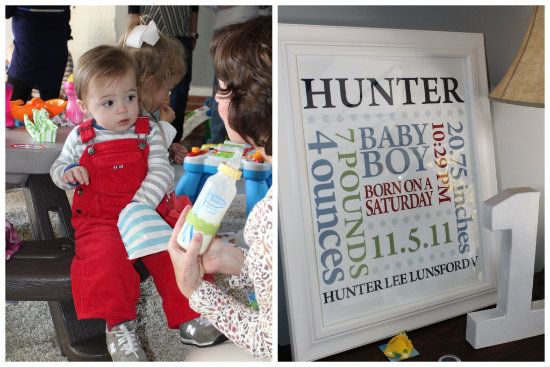 The birthday boy enjoying his snacks from the snack bar with nanny.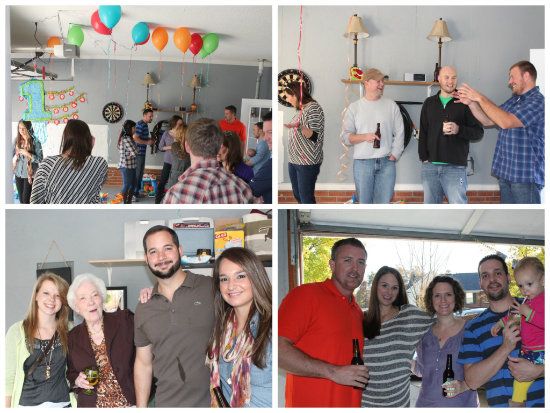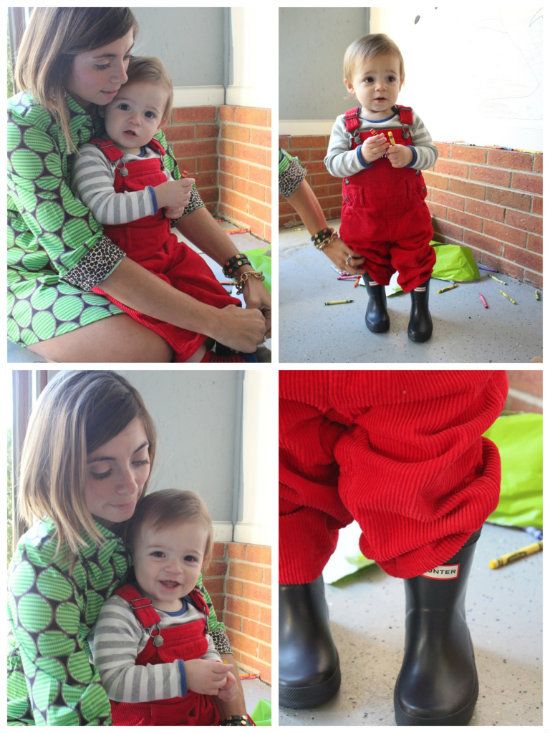 My awesome Hunter boots from Aunt Lindsey and Uncle John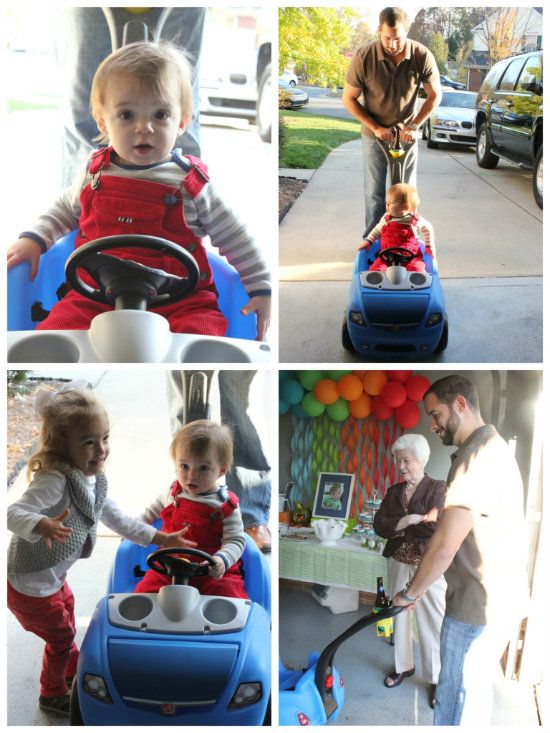 I also love my new car from Aunt Carter, Uncle Chad and Reagan. Daddy loves that it has a cup holder for his beer on our walks!! 🙂
And a pinata to end the night!
On to year TWO!!! xoxo